Dear Academy Colleagues
As the calendar year comes to a close, so does a rather rigorous year for our academy and our Academy Committee. Beginning with our meeting in Kansas City, we have been faced with the challenges of life in the shadow of COVID and its impact on our faith communities, higher education, and our academy.
We also have undergone a process of data gathering, listening, discussing, and discerning. Thank you for all who responded to our survey, attended our Town Hall Meetings, or in other ways supported this process. Thanks to you, we approach our meeting with a much better grasp of both what your needs are and what our challenges are.
This has resulted in the Academy Committee making the proposal below. This proposal is intended to focus our discussions in Toronto. We ask you to read and begin reflecting on this proposal now. Then come to our annual meeting, in person or virtually, to learn and discuss more about the specific elements of this proposal in a scheduled plenary session and in your seminar. We trust that these opportunities for conversation will allow you to make improvements and amendments at our business meeting, enabling us to expeditiously approve and begin to implement a sustainable working plan for our near-term future as an academy.
ACADEMY COMMITTEE PROPOSAL
The Academy Committee proposes that our meeting in 2025 be completely virtual. This will be a robust meeting with seminars, plenary sessions, and the prayers and rites of our academy made available in a smooth and accessible manner.
The Academy Committee further proposes that our meeting in 2026 be a hybrid meeting at a hotel in a city with an airport that is a major hub, looking first to the Midwest.
The Academy Committee proposes to hold both meetings in early January as we currently do, with the 2025 meeting possibly being a bit longer than typical to accommodate a virtual mode of meeting for people in multiple time zones.
The Academy Committee further recommends the exploration of the following:
Considering the interdisciplinary nature of our field, we suggest exploration of two or more seminars meeting to share their work with those in resonant fields, either at our meetings or outside of our meetings.
As a means of promoting our academy and possibly recruiting possible new members, we suggest the AC assign a task force to explore the possibility of organizing a "Worship" track at the American Academy of Religion.
In the spirit of the two prior recommendations, we suggest that each seminar consider ways they could extend their work and its fruits to outside groups. This could be intentional interaction with other academic groups or guilds, or providing resources for ritual practitioners of faith communities.
On behalf of the Academy Committee and myself, thank you for your support of our academy over the years, and this year in particular.
With gratitude,
Todd
Todd E Johnson


Fall 2022 News
---
From the President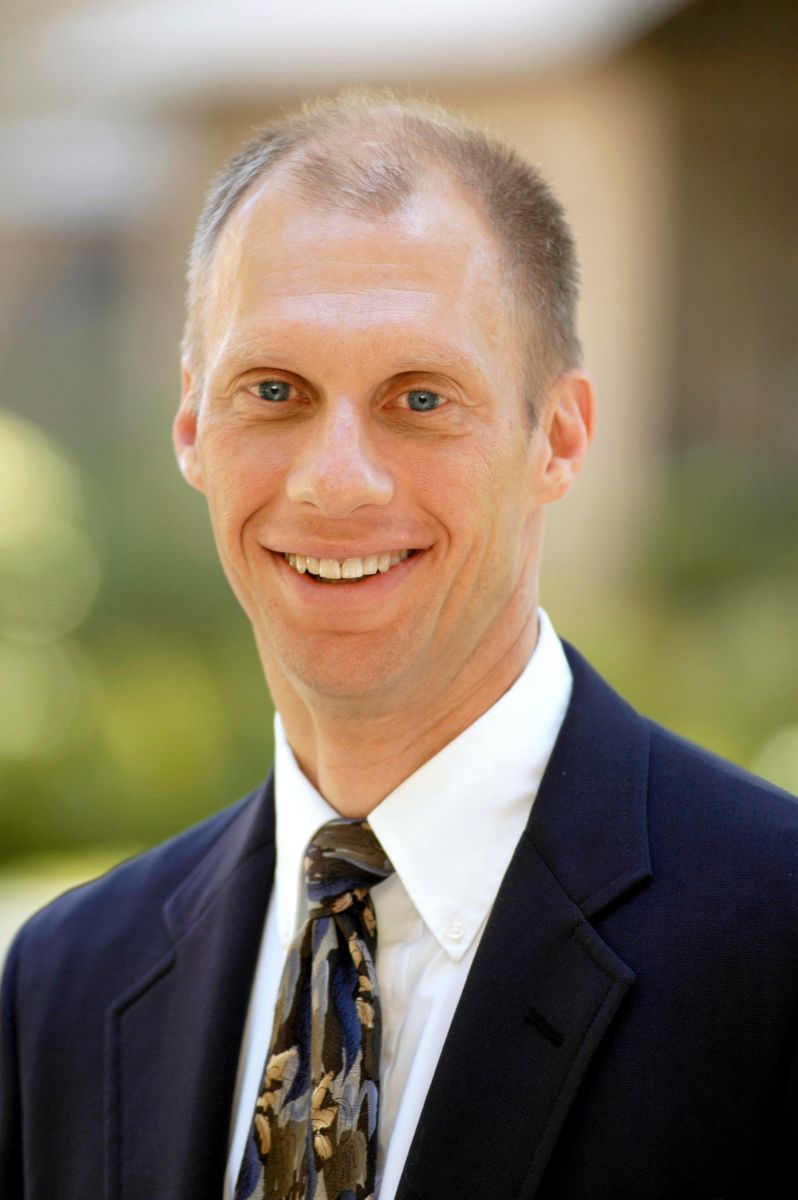 Dear Academy Colleagues,
I trust your summers have been a desired mix of relaxation, restoration, productivity, and preparation. The autumnal days of transitioning to a new pace in our ministries, our teaching and our research are now upon us, as is the time to look ahead to our Academy gathering in Toronto, January 2-5, 2023.
Your Academy Committee has recently completed our summer meeting and site visit at the Sheraton Centre Toronto Hotel. It is located, as the name indicates, in the center of Toronto, right next to City Hall. It is surrounded by restaurants and meeting places of all kinds and is only a short (10-15 minute) walk from Union Station where you can find the express train to and from Toronto Pearson Airport. It is also only two stops away on the subway. Inside the Sheraton Centre, you will find newly refreshed and remodeled spaces throughout, spaces which will comfortably accommodate our large gatherings, our seminars, and our informal conversations throughout our time together. We are very fortunate to have this hotel for our meeting this year.
We US citizens found that traveling from the US to Canada and back was quick and efficient, due in no small part to the expedited process of using the ArriveCAN resource. Please familiarize yourself with this requirement early in your travel arrangements. The time spent setting it up is more than worthwhile considering time saved.
We hope that our US members will consider the attractive exchange rate of Canadian to US dollars, making food and lodging very reasonable this year. We especially encourage those of you for whom attending the meeting seems a bit out of reach. Please apply for a scholarship through our Past President,Gennifer Brooks.
What about COVID?
As we all know, we are still in the throes of a pandemic. It looks very different now than it did when we cancelled our 2021 meeting, and different still from the context of our 2022 meeting. With a new, more Omicron-focused vaccine now available, there is reason to be optimistic about holding a safe and healthy gathering in Toronto.
This past August, all passengers on flights within, into, and out of Canada were required to wear face masks. Masks were also required within all Canadian airports. Many were masked on public transportation and within the hotel. At the same time a church around the corner from our hotel had still not opened for in person worship. Like most places we live, Canada and Toronto have a variety of official and personal responses to managing a pandemic.
For this reason, the AC has come up with preliminary guidelines for our meeting, knowing they may need to be adjusted given the circumstances at the time. We will begin by being compliant with national and local COVID protocols. To these expectations, we require that you are fully vaccinated to attend and that you mask in all public spaces. We will allow each seminar to determine best practices for their group in their meeting space.
But I don't feel comfortable traveling or coming to such a meeting.
This year we are going to offer the possibility of attending our meeting virtually. This will allow you to "attend" all plenary sessions as well as your seminar. To do so you must register at the standard fee. This will help off-set the cost of the technology required to make this option a possibility. We are hoping this option increases the accessibility of our meeting for more people, but does not discourage in-person attendance which could severely hinder us financially in terms of required minimums in our hotel contract.
What does this mean for future meetings?
I expect this year's meeting of our academy to be a consequential one. Our Academy website lists our next two meetings as "2024 Seattle" and "2025 TBD". We have one more meeting scheduled for the Seattle Westin which remains from our current contract with Marriott. Beyond that we have a blank slate.
Changes in the academic and religious communities which directly affect our members have been coming for some time, but have now been accelerated by the current pandemic. Our Vice-President, Glenn Byer, graciously led a process over the summer that has resulted in a survey you may complete between now and September 21. This survey will help us plan for the rhythm, modes, and contexts of our future meetings in general, and will help us particularly to clarify our options for our 2025 meeting.
Thank you in advance for sharing your thoughts in this way. After our results are tabulated and sent to you all, I will be holding listening sessions on-line for those who wish to discuss the results, the process we find ourselves in, and our hopes for the future.
And at our Toronto meeting, we will set aside time both in a plenary session and within each seminar to discuss our options in preparation for what we hope will be an expeditious business meeting. Simply said, we need to have a decision for 2025 made, and a game plan for planning future meetings established by the end of this year's meeting. Registered virtual attendees who are members of the academy will be able both to speak to and vote in this process.
A second opportunity to celebrate a colleague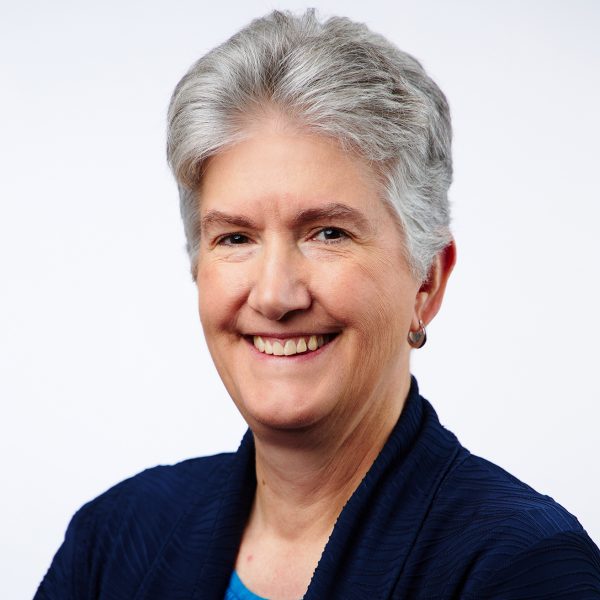 We look forward to celebrating this year's Berakah Award recipient, Karen Westerfield-Tucker, and eagerly anticipate her address.
This year, however, we will also be awarding the Godfrey Diekmann Award to our colleague Dr. Melva Costen. As an African American woman who worked both within the black church traditions and the more traditionally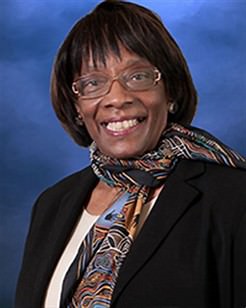 white Presbyterian Church, Dr. Costen invited all those who study worship to consider the influence and impact of black Christians on worship and culture in North America and around the world. Her work, African American Christian Worshipstands as a turning point in putting the church tradition that began in the praise house in conversation with the worship of those who considered themselves to have more "established" traditions. Her gentle but firm reminders that the justice that is a central part of worship and is only justice if it is justice for all has been good counsel to us all. Melva Costen has been a particularly important voice for our academy, and we will celebrate her gifts to us in Toronto.
I look forward to seeing you there.
Between now and then, you will be hearing more from me and our Academy Committee as we together chart a course forward for the North American Academy of Liturgy.
Grace and peace to you all,
Todd E. Johnson,  President
---
From the Vice President
What is the future of the in-person meeting? It seems we are all part of a society trying to see into a future that each of us is struggling with in our institutions, in our families, in our world.
After a series of interviews over the past several months with a cross section of members of the academy – from new members to veterans, and from regular attendees to those who have been absent– the conclusions that we drew were really a series of questions, questions that I hope you all will take a moment to answer in our survey. I believe that it will take all of our best thinking to come up with a vision, not for a decade to come, or even for half that time. The discussions both in the Academy Committee and with the membership showed me that we should embrace the fact that we cannot see too far ahead. It reminded me of John Henry Newman,
"Keep Thou my feet, I do not ask to see
The distant scene, one step enough for me."
With our best thinking, all of us contributing, I think we can make some good decisions for the coming steps (2-3 years) and leave it to the future Academy Committees and future members to see the steps ahead for them.
And thank you to everyone who volunteered thoughts about our future, either by e-mail, in conversation, or in ad hoc gathering.
This is informing my own reflections as I try to fashion a presentation that will be of interest to the Academy.
A question that has surfaced since last I wrote deals with the order of things in worship.
It seems that current cultural practices do not tolerate long preludes before you get to the payoff. I guess in churches that celebrate Palm Sunday with actual branches, you do get the payoff first, but apart from that, Communion comes at the end, and in my experience fellowship and food are almost the prize you get for staying through the whole Lord's Day or Sabbath service.
Is there anything in the tradition that would reverse this order?
Will future generations look on us as being quaint for our ordering of things?
Do we, in fact, have things backwards?
A friend of mine used to discuss how among First Nations cultures you eat before you talk – theologically, what would prevent Communion from coming before any service of the word?
Or are we just afraid that people would leave?
At the same time, having dabbled in YouTube and TikTok culture, where the attention span required is measured in seconds, what does that mean for the liturgical churches and for the synagogue?
I have tried tweeting snippets from my unpublished book on Italian pilgrimage. I had to rewrite what I thought were pretty cogent sentences because they exceeded the character count. Lucien Deiss used to say that he regretted how short the Psalm selections were for the lectionary, but in our time, are they too long?
More to come….
Glenn Byer, Vice President
vicepresident@naal-liturgy.org
---
From the Meeting Manager
2023 ANNUAL MEETING
Toronto, Ontario
JANUARY 2-5, 2023
Sheraton Centre Toronto Hotel
123 Queen St. W.
Toronto, ON M5H 2M9, Canada 
416.361.1000
As you finalize plans to attend the 2023 NAAL Annual Meeting in Toronto, Ontario the following information is provided to assist you with your travel and hotel plans.
REGISTRATION INFORMATION
To register for the 2023 Annual Meeting, you must be fully vaccinated and provide a copy of your vaccination card with the corresponding ID. A copy of your card and ID can be emailed to meetings@naal-liturgy.org.
NAAL will keep a record of your card.through January 6, 2023. After January 6, 2023, all copies of vaccine cards will be purged and deleted.
In addition, all attendees will be expected to wear a mask at all events in public spaces in the hotel, unless actively eating or drinking. Seating protocols will be followed for gatherings at tables and in meeting rooms. Seminars will decide on mask protocols for themselves.
We will adhere to any additional protocols required by Toronto, the province of Ontario, and the Canadian government.Currently, all travelers to Canada must wear a mask on airplanes and trains.  Every traveler to Canada, including those entering by car, must download the ArriveCan app and complete all entry requirements stated in the app.  Final clearances to enter Canada must be done within 72 hours of your arrival.  Please read and follow the instructions carefully. This isn't hard, and it will make your entry into Canada not only possible, but far simpler.
For the latest information on arrivals to Canada, click here.
Registration will open on September 15, 2022.
The new registration system allows for the member to donate the credit card fees to NAAL. Please consider including the credit card fees with your registration. Donating your credit card fees saves NAAL several thousand dollars per year.
REGISTRATION FEES (SAME FOR IN PERSON OR VIRTUAL)

Early Registration: Sept 15- Nov 1
| | |
| --- | --- |
| Members | Visitors |
| $395 | $425 |
Late Registration: Nov. 2 – Dec 15
| | |
| --- | --- |
| Members | Visitors |
| $445 | $450 |
 On Site Registration
| | |
| --- | --- |
| Members | Visitors |
| $500 | $500 |
Hotel Reservations (click here) 
or call the toll-free line at 1-888-627-7175 on or before December 8 and state that you are with the 2023 NAAL Annual Meeting to book your rooms.

Cutoff date for reservations – December 8, 2022
Room rate – $169 CAD/$129 USD
Retired rate – $129 CAD/$99 USD
HOTEL CONTRACTED COMMITMENT:  Please note:Using our Academy hotel helps us reach the minimum room block that permits us to obtain substantially reduced prices for our meetings. Failing to meet that block can lead to a substantial cost penalty to the Academy. Please consider impacts on the Academy if considering other housing.  If you need assistance with finding roommates to help offset room costs, please contact our meeting Manager, Courtney Murtaugh (meetings@naal-liturgy.org).
NEED A ROOM AT THE RETIRED RATE? EMAIL COURTNEY
ABOUT TORONTO
Toronto is Canada's largest city and a world leader in business, finance, technology, entertainment and culture. Its large population of immigrants from all over the globe has also made Toronto one of the most multicultural cities in the world.
Things to do in Toronto (click here).
ONLINE RESTAURANT RESERVATIONS. 
Opentable

GETTING TO TORONTO
Travel Options  https://www.destinationtoronto.com/plan-your-trip/getting-here/
TRAVEL TO / FROM  TORONTO PEARSON INTERNATIONAL AIRPORT
Ground Transportation  – https://www.torontopearson.com/en/transportation-and-parking/taxis-and-limos
Train – Union Pearson Express runs from Pearson Airport to Union Station in downtown Toronto in just 25 minutes. Adult one-way fare from Pearson to Union is $12.35 CAD. Youth and Post-Secondary students save 40% off standard adult fare when using PRESTO. Children under 12 years of age ride free.
Trains are run frequently and are available seven days a week. Be sure to check the schedules before you travel.
Airport Train to Hotel Directions
TRAVEL TO/FROM BILLY BISHOP TORONTO CITY AIRPORT
Public Transportation
If you have any questions regarding the 2023 meeting, please contact Courtney Murtaugh at: meetings@naal-liturgy.org.
See you all in Toronto!
Courtney Murtaugh, Meeting Manager
meetings@naal-liturgy.org
---
From the Secretary

You will be hearing from me at least two more times in the next two weeks with brief reminders to complete our survey if you haven't already. That link again, in case you are receiving this newsletter in a format that doesn't allow you to click on hyperlinks, is https://www.surveymonkey.com/r/SGPV5DN. 
We really do want to hear from as many of you as possible so we can reflect back to you the most complete picture to help you make the critical decisions you will be asked for at our business meeting in Toronto.
If you are hosting a post-meeting, and want to have it included in Sched, our online schedule, it's not too early to contact me.
And to reserve space for your post meeting, our meeting manager will provide a hotel contact as the time draws nearer.
Taylor W. Burton Edwards, Secretary
secretary@naal-liturgy.org
---
From the Treasurer
We closed the books on Fiscal Year 2022 at the end of June. The Academy sustained a year-over-year loss of almost $30,000. As explained in the last newsletter, lower registration for the 2022 meeting and cancellations that were unavoidable for many members and visitors caused us to incur a charge for the unfilled hotel room block and fall short of meeting our expenses through registration fees. The loss depleted about one quarter of our cash reserve, which now stands at approximately $95,000.
To put the loss in perspective, I would note that it is twice as large as the loss in FY15 (Minneapolis), which was the last time that a meeting lost money. Our financial position at the beginning of FY23 is still $40,000 better than it was at the beginning of FY16, thanks to a six-year run of profitable meetings.
On the other hand, the FY22 loss would have been twice as large if not for the reduction of the room block penalty and our retention of $10,440 in registration fees from members who had to cancel. This points to the financial importance of members attending the 2023 meeting in person, if possible, and of registering to attend the meeting virtually if traveling to Toronto will not be possible for you. As always, the best way to preserve our Academy for the future is to participate in its meetings now.
Membership dues are the Academy's second most important revenue stream. While most members are paid current, a large number have not paid dues yet for calendar year 2022. With registration opening on September 15, please remember that your 2022 dues must be paid before you can register for the 2023 meeting. Although payment for 2023 is not due until January 1, please consider entering your payment information and setting up automatic renewal when you register for the meeting. You can check your membership status and pay dues at any time by logging into MyNAAL.
Nathaniel Marx, Treasurer
treasurer@naal-liturgy.org
---
From the Delegate for Membership

Fall is approaching fast and that means it's the time to prepare and submit new membership applications for those NAAL visitors who are now eligible to apply for full membership.
The deadline for me to receive all necessary documents, including recommendations, is September 15.
All those who have participated in at least two previous NAAL annual meetings in the status of visitor and have the necessary qualifications for full membership are cordially invited to consider becoming NAAL members. The initiate the application process, please visit our website where you can find information about applying and the application form (bottom of the page, then click on the + sign to open it).
Please note that it is the responsibility of the applicant to contact the colleagues who will write recommendations for them and ensure that they have received and submitted the required forms to the delegate for membership by the application deadline (September 15).
The Membership Committee will ordinarily reach out to the applicants on November 1 to inform them about the outcome of their applications. If I can help with questions, please don't hesitate to contact me using the email link on NAAL Membership site!
In hope of seeing many of you at our next meeting,
Sonja Pilz, Delegate for Membership
membership@naal-liturgy.org
---
From the Delegate for Seminars
Toronto seminars. I've just begun to receive the seminar agendas for this January's meeting in Toronto, and they look great. I anticipate all 20 active seminars meeting in 2023, and we will have 10 hours of time over the 2023 meeting, distributed in 90- and 120-minute blocks exactly like the 2022 schedule. I have assigned meeting rooms already, many with natural light. Any conveners who did not receive my August email, please write to me.
Technology. This year will be a hybrid meeting. We will be enlisting Zoom support to ensure access for all registered participants. Technologically, NAAL will be purchasing and providing each seminar with a bluetooth-enabled conference microphone and speaker to place at the center of the room to facilitate remote participation. If a convener or a member of a seminar already has a bluetooth conference speaker they would like to use, please include that in your Seminar Information and Request form or email me directly.
As always, we also appreciate those who are able to bring screens, projectors, and power strips!
Attendees are encouraged to bring laptops or tablets to have cameras on to allow for eye contact between remote participants on Zoom and those in the room. This seems to be the solution that worked best for seminars last year.
We will not have video cameras in the seminar rooms, though there will be video in the plenaries.
After the meeting, we will donate the conference speakers to a local educational charity to avoid storage fees and customs and to broaden the academy's impact on the Toronto community. Purchasing this technology saves the NAAL money, as it is cheaper than the hotel's rental fee.
Planning future meetings. The seminars generally spend at least part of the last seminar session of the meeting discussing plans for the next meeting. In addition to that conversation, this year we are asking seminar participants to discuss with one another their thoughts about the timing and format of future meetings. This will help academy members go into the business meeting prepared to vote on the timing and format of future meetings.
As always, I am happy to be able to assist our seminars in their important work. Feel free to be in touch by email if there's something I can do to improve your seminar experience.
Kimberly Hope Belcher, Delegate for Seminars
seminars@naal-liturgy.org
---
From the Past President
Calling all liturgical scholars or would-be scholars: The North American Academy of Liturgy invites you to visit with us. Join us in Toronto and see for yourself the value of being part of this academy.
Members, please invite your students and colleagues in the field. Becoming a Visitor to our annual meeting is easy and painless, and it takes little time to complete the online application.
For those who need a little help, scholarships are available to assist in offsetting some of the financial cost. If you were awarded a scholarship for the 2022 meeting and did not attend, don't hesitate to apply again.
We are ready to greet you in Toronto. Hope to see you there.
Gennifer Brooks, Past President
pastpresident@naal-liturgy.org
---
---
Report from the Toronto Area Host Committee Meeting

We are in very good hands for our Toronto meeting with an active committee. The Academy Committee will continue to consult with our Toronto host committee in preparation for 2023 meeting.
---
Jobs
If there are job openings at your institutions you wish to post on our website, you may upload them using our request form. Current postings can be found here: https://www.naal-liturgy.org/members/jobs/  
Seeking Your NAAL Photos and Video
If you have good photographs or video from recent NAAL meetings (2019-2022) and are willing to share these to help keep our website fresh  you may upload them via our web form. If you have more than 5 photos to share, be sure to check the box and our webmaster will get back with you to discuss how best to share them.
Contact Us
All Academy officers' email and other contact information is available on the Academy Committee page of our website.
Late Summer 2021 Newsletter
From Your President
Dear Colleagues:
Grace and peace to you in this summer season as we find new and different ways to enjoy the warmth of these sunny days. Unfortunately, in the midst of that enjoyment, we are also confronted with the pain that results from the effects of the COVID-19 pandemic and also with the various and often devastating effects of natural disasters. The fires, storms and floods too often speak of humanity's lack of care and even abuse of nature and they are sober reminders when we think (fool ourselves) that we are the ones in control, that God is still in the midst.
That sobering realization was actualized recently during the summer meeting of the AC. Prior to that meeting, we had made what I thought was a secondary decision, in addition to confirming among ourselves that there WOULD BE an annual meeting in 2023, that the format would be hybrid. Our concern then and still was to find a way for all members to be accommodated.
Well, the reality is that while we will indeed meet in some way, because of the uncertainty cause by the resurgent spread of COVID-19 due to the Delta variant, and also because of the exorbitant cost of doing a hybrid meeting, we were unable to come to a decision as to the form or even the location of our annual meeting.
As you might well understand, the ramifications of this delay are great, but it is where we are. Be assured, we WILL meet. I think we would like it to be in-person, but we are also aware that there are many among our membership who are not ready to do airline travel, particularly to another country. Add to that the restrictions that have been in place in Canada, regarding permitting non-nationals entry into the country, and the possibility that those restrictions may be re-instituted if the new spread continues, puts the actuality of meeting at our planned location, Toronto, Canada in question.
With respect to using a hybrid format, assuming some of us we can be present in body, the cost of putting in place the required communications structure would be significant enough to deplete all our financial reserves. At this point it does not seem a viable option, but we have not determined as yet that it is not worth considering.
As to having a fully on-line meeting, although that option was rejected last year, we are all in a different place having lived through more than a year using Zoom and other such protocols to engage with one other. We all know, I believe, that it is not the ideal for inter-personal communication, but it does provide a way for us to meet if necessary.
The bottom line is that we do not have the answer to the format of our gathering, but we are working on it. Courtney is working diligently to put in place the best options, given our hotel commitments. We are continuing to prepare in all the ways required for us to meet from January 2 -5, 2022.
The AC will meet again at the end of the summer and by God's grace, we will be able to finalize the plans for our meeting. Stay tuned for more information as it becomes available. In the meantime, please take every care and precaution to preserve your health and well-being. And please remember your academy and the AC in your prayers, as together we participate in this ministry of care for the life and work of the church.
Blessings to you all.
Gennifer Brooks, President
president@naal-liturgy.org
---
From Your Treasurer
With the cancellation of the 2021 meeting, our budget for the current fiscal year (FY21) has sought to maintain our ongoing operations, appropriately fund any activities approved by the Academy Committee, and preserve our current, positive financial position in preparation for the 2022 annual meeting.
With these important goals in view, and regardless of how our meeting takes place in 2022, membership dues will be more essential than ever to maintaining the financial health of the NAAL.
Many of us renew our memberships and pay our annual dues when we register for the annual meeting. Though we do not yet have a registration process to announce, please take a moment now to visit the website and renew your membership for 2022 or set up your account for auto-renewal.
And if you have questions about either of these, please do not hesitate to contact me for assistance.
Nathaniel Marx, Treasurer
treasurer@naal-liturgy.org
---
From Your Delegate for Membership
Inviting New NAAL Membership Applications

Fall is approaching fast and that means it's the time to prepare and submit new membership applications for those NAAL visitors who are now eligible to apply for full membership. Over the last year we paused the membership application and review process due to the pandemic. There is still quite a bit of uncertainty about the upcoming 2022 Annual Meeting but we will nevertheless move forward with membership application review even as the Academy Committee is working on finalizing the details about the meeting in January 2022.
All those who have participated in at least two previous NAAL annual meetings in the status of visitor and have the necessary qualifications for full membership are cordially invited to consider becoming NAAL members. The initiate the application process, please visit our new website where you can find application and recommendation forms.
To make sure your application is reviewed in time for the vote at the 2022 Annual Meeting, please complete and submit your application form and the two required recommendation forms by your seminar convener and one other full member of NAAL by September 15, 2021. Please note that it is the responsibility of the applicant to contact the colleagues who will write recommendations for them and ensure that they have the required forms as well as information about the application deadline. All forms are available for electronic submission (preferred) or download on NAAL website. Membership Committee will ordinarily reach out to the applicants on November 1 to inform them about the outcome of their applications. If I can help with questions, please don't hesitate to contact me using the email link on NAAL Membership site!
In hope of seeing many of you at our next meeting,
Kristine Suna-Koro
membership@naal-liturgy.org
---
From Your Delegate for Seminars
The new website has updated information on each seminar.
 These pages will be updated every year based on the reports submitted by conveners at the end of the meeting, to facilitate collaboration and so that potential visitors can see the most recent information on a seminar's work.
Although our final plan for 2022 depends on the ongoing questions about the pandemic and international borders, we will have a 2022 meeting. So far I have preliminary plans from seven seminars. I look forward to hearing from all the seminars by September 1.
Kimberly Belcher, Delegate for Seminars
seminars@naal-liturgy.org
---
From Your Secretary and New Webmaster

As has already been alluded to in several of our reports above, we now have a new website! With many thanks to Troy Messenger, Micah Boon, our Academy Committee, and our new webmaster, Layla Karst, the fully revised and updated NAAL website has gone live in the past two weeks. We encourage you to check it out, try out its new navigation system, click on the links, and start to become familiar with this new and much improved tool for communication within the Academy and about the work of the Academy to the wider world.
As we launch the new website and now have a dedicated webmaster, I want you to be aware of changes in who will receive what information going forward.
1. Continue to send memorial notices of our colleagues to me (secretary@naal-liturgy.org). While we are also now hosting these on our website, I will continue to create the memorials and distribute them first through our Neon email system. After they are created and distributed, our webmaster will post them to the website.
2. Also, continue to send job opportunity notices to me (secretary@naal-liturgy.org). I will review them, edit them for our website, and then send them to our webmaster for posting.
For all other inquiries about the website, information about new articles or books you have had published, any errors or glitches you may find, or other content you would like to see updated, revised, or presented in a different way, please contact our webmaster, Layla Karst.
Taylor W. Burton-Edwards, Secretary
secretary@naal-liturgy.org
Layla Karst, Webmaster
webmaster@naal-liturgy.org
---
From Your Coordinator of Sponsors and Donors
Though how we are meeting in 2022 is still being discerned, we are always looking for sponsors and donors, and our Oral History project is ongoing.
Donations and Sponsorships. If you can suggest institutions and individuals we can approach to ask them to be a sponsor of our annual meeting, please send me those suggestions (dlasalle@nd.edu)! Please remember our Scholarship Fund when you register for the annual meeting. Every dollar you contribute to the Scholarship Fund helps to encourage the participation of future and present NAAL members. All donations large and small are appreciated.
NAAL Oral History: Founding Stories. If you are a charter member of the NAAL, or if you have stories from the early years, I will available be at the Atlanta meeting to record those stories. This is part of an effort to develop an oral history of the founding of NAAL. If you have heard stories from Story Corps you have an idea of the kind of stories we are seeking. Individuals and pairs of people who want to share a story are welcome.
Don LaSalle, Sponsorship Coordinator
---
From Ed Foley, Co-Convener of Emerging Scholars

The emerging scholars/first career members of NAAL held an online symposium last January, co-facilitated by Kim Belcher.  As part of that event, presenters were invited to submit an article based on their work to Religion, which had given me permission to edit a special issue on "Worship in a time of Pandemic: Fresh Possibilities and Troubling Inequalities."
I am pleased to announce that to date we have 5 published articles in this open access and peer reviewed journal,
available here
.
---
From Gail Ramshaw: Lauding the North American Academy of Liturgy

Perhaps there are other members of the North American Academy of Liturgy who, like me, owe an immeasurable debt to the organization.
I have never been professionally employed in the field of liturgy. Yet I have faithfully attended forty-two Academy meetings in a row, receiving each January my assignments for the coming year.
The NAAL has granted to me hundreds of colleagues, a dozen treasured friends, interdenominational collaboration, conversation with a dear Jewish comrade, consultations with editors, Lutheran get-togethers, seminar members who respectfully listened and responded to my presentations – whether insightful or ill-conceived – as well as the pleasure of serving as Academy president in 2001 and the gift of a Berakah Award in 2010.
Where else could I, a laywoman, have encountered this microcosm of the Christian church, annually instructing me in an updated vocabulary and an enhanced picture of liturgical needs, encouraging me toward more luminous religious speech?
It seems to me that without the North American Academy of Liturgy, I could have offered far less of value to the church's repository of prayers and to the academic study of liturgical language.
Thank you, North American Academy of Liturgy.
---
Late Summer 2021 Newsletter Addendum

From Your Past President
To date, the Past President has received eleven applications and accepted ten First Time Visitors for the January 2022 Annual Meeting. First-Time Visitor acceptance is based on the qualifications for membership, found on the Academy's website. The deadline for visitor status and scholarships is November 1st.
Application for Visitor Status
Application for Scholarship
Bruce Morrill, Past President
pastpresident@naal-liturgy.org
---
From Your Webmaster

New Email Addresses
I am glad to report we now have three new NAAL email addresses available for the work of the Academy:
webmaster@naal-liturgy.org (which will direct to me);
subscriptions@naal-liturgy.org (for our Proceedings subscription manager, David Turnbloom), and
exhibits@naal-liturgy.org (for our exhibits manager, Michael Prendergast)
New Job Opportunities Form
Now, as an alternative to sending job opportunity postings to your secretary (which you may still do), you may post them through an online form on our website.  Your secretary and webmaster will receive a copy, your secretary will approve the final posting, and I will post it to the website.
Layla Karst, Webmaster
webmaster@naal-liturgy.org
---
Contact Us
All Academy officers email and other contact information is available on the NAAL Leadership page of our website.


April 2021 News
---
From the President

Shalom! Peace be with you!
Springtime greetings NAAL colleagues!
The signs of nature's awakening from winter sleep are all around us. They are visible for me in the purple flowers that in their abundance beautify my environment (who cares if they are weeds), in colorful birds that alight on my back porch, in the pair of Canadian geese that have arrived once again to inhabit their nest somewhere in the cul-de-sac where my house is located.
But renewal and rebirth are also present in the hopeful signs of emergence from the worst of the COVID 19 Pandemic: in more and more persons being fully vaccinated, in grandparents having full access to beloved grandchildren after more than a year's physical absence, in restaurants, movie theatres and churches opening to physical patrons, even though limited, and even in schools preparing to re-open to on-site in-person classes. These all provide evidence of human resilience that are worthy of celebration.
For our Jewish siblings, the celebration of Passover lingers around you with the memory of God's interaction in freeing an enslaved people. For Christian believers, whether Orthodox, Catholic or Protestant, we celebrate in this liturgical season the resurrection of our Lord Jesus Christ. However, in the midst of all our celebrations, we cannot lose sight of the sobering evidence of the challenges that still haunt our world.
We are confronted by the continuing violence against people of Asian ancestry, the scourge of racism evidenced in part by the trial of former Police officer Derek Chauvin for the killing of George Floyd, the unholy sight of thousands of unaccompanied minors travelling lonely and dangerous roads, even dropped over high walls, fleeing the violence and death-dealing systems in their countries of birth in the hope of being admitted into the "haven" of life in the USA, the establishment of laws that prohibit persons from caring for one another even to providing a drink of water to alleviate the thirst as they try to live out their right to vote as free people and even in the force of nature experienced through tornadoes, fires and floods that take lives and destroy homes. At times it seems as if we will never know true peace in our world.
As we begin to emerge from the cocoons that have enclosed us and to overcome the restrictions that have held us captive during this past year, my fervent hope is that we can receive again that word of peace that is an eternal gift of the divine. Shalom! Peace! We need God's shalom in order to navigate our lives successfully as the people of God. We need God's peace that alone gives us fulness of joy and hope that lasts. But peace can be experienced fully among the disparate people of God only when we recognize and honor the imago Dei in all people.
In many places in scripture we are called to love others as we love ourselves. I hesitate to use the word love as a call sign because of its blatant misuse in our society. It is too easy to say and too difficult to do in our world, but if we can accept and honor the reality that God created each human being in the image of God, then honoring each one becomes easier to accomplish because in doing so, we honor God. Seeing the imago Dei in every human makes it possible to show the respect and love for the other that alone enables us to have peace in our world.
As persons dedicated to the development and stewarding of the elements that pertain to the worship of God, our lives and our work commit us also to seeking justice for all people as that is intrinsic to God's shalom. Whether that requires us to participate in overt expressions or actions or whether we simply pray for divine guidance or intervention in all the work that is done, our call is to seek peace and pursue it, to let the peace of God reign in our hearts and to spread that peace throughout our world.
In this season of spring, of rebirth, of life renewed, may that be the focus of our every action. May we offer that word, be that representative of God's peace in our world.
Shalom! Peace be with you!
Gennifer Brooks, President
******************************************************************************
NAAL 2022 Annual Meeting 
There will be an Annual Meeting in 2022 (DV).
Get ready, plan for it, look toward it.
We believe the place will be Toronto.
We expect that it will offer attendance in multiple ways.
We trust that it will provide a rich and rewarding experience for all.
We know that the dates are January 2-5, 2022.
Look for details in the Summer newsletter.
---
Berakah Recipient for 2021/2
It is our joy to remind one and all that we have named The Rev. Dr. Maxwell E. Johnson as the recipient of the Berakah Award in 2021/2.
Max is Professor of Liturgy in the Department of Theology, at the University of Notre Dame, and is well known and respected for his scholarship in Early Church liturgy. His classic work The Rites of Christian Initiation: Their Evolution and Interpretation is a staple for the study of worship and liturgy across ecumenical circles and his contributions to the study of liturgy extends in multiple areas and historical periods.
He is a prolific writer, his latest publication, co-authored with Paul Bradshaw, Prayers of the Eucharist: Early and Reformed. Fourth Edition, was published by The Liturgical Press in 2019. He is currently completing Introduction to Eastern Christian Liturgies, which is being co-authored with Stefanos Alexopoulos, His knowledge and influence has been shared with multiple scholars in the field of liturgy. He is also a respected presenter, and the recipient of many awards, grants, and honors. In 2019, he was made an Honorary Canon of the Episcopal Cathedral of St James, South Bend, IN. Over his years of membership, Max has served the academy as the convener of the Problems in the Early History of Liturgy and as a member of the Academy Committee centered around his presidency in 2015. He is the founder and active vocalist and guitar-playing member of the Oblates of Blues!
We are pleased to name Max Johnson for this prestigious award and look forward to celebrating this honor with him at our annual meeting in Seattle.
For the Academy Committee,
Gennifer Brooks,President
---
From the Vice President
Dear Friends,
I pray this note finds you well and good.
Many, if not most, of us we have recently celebrated Passover and Holy Week rituals with inhibitions we never could have imagined two years ago. Even if this year's liturgies had less restrictions and more polish than last year's rites, our recent ritual offerings were not what we desired or expected.
And as much as we may have developed new skills in creating and executing physically distanced—even geographically distributed—rituals, I know of no one who does not pray for the early end to these new practices. At the same time, I have heard few people who think that there will be no long-term effects on the ritual modes and execution of our communities' worship moving forward. The same could be said regarding our academy's choices made for our 2021 "meeting" and the choices we will make for 2022 in Toronto—and beyond.
I now have the honor of holding the longest term as Vice-Present in our academy, which means I have had the longest time to prepare for my Vice-Presidential Address. Even though the context of my address has changed significantly since I initially conceived it, the question I will explore has not. That is, "What should be the charism of our academy moving forward in this new century?"
Our religious traditions and our world have changed significantly since the inception of our academy nearly a half century ago, as have the diversity of people within our academy. We are no longer in the springtime of liturgical renewal. Instead, we find ourselves in the midst of some of the most challenging ritual negotiations we have experienced in generations. I continue to research the various categories of academic communities and where we fall within them, how the histories of those others may or may not offer us insight into our future, and how the changing landscape in which our future rituals will take place may influence our future options and choices.
It is a deep honor to have been elected to serve as your Vice-President, and soon your President. With our communities of worship, our academic institutions, and the communities we live in, all in states of flux, I hope to provide you with insights from my research to help us make wise decisions moving forward, that we may continue to be a thriving community of faithful liturgical scholars and practitioners.
Blessings on you all in what we pray is the dawning of the diminishment of this pandemic.
Sincerely yours,
Todd E. Johnson, Vice President
---
From The Meeting Manager
2022 Annual Meeting, Toronto, Ontario
January 2nd – 5th, 2022
I hope this finds you and yours well and safe.  It has been a year like no other!  I've spent a good deal of my time monitoring the pandemic situation, best practices for in-person events, border status, and travel requirements for US citizens to enter Canada. The main airport is the Toronto Pearson International Airport. Before departing, check the latest updates for US Citizens traveling to Canada.
Currently, the hotel is closed so I'm not able to communicate with my contact at the moment. The cut-off for reservations is December 10, 2021. As soon as I can secure an online reservation link, I will send an email with the link and post it on the website.
To assist you with your travel plans, the hotel location and rates are listed below. You will need to register for the meeting before arriving in Toronto. Due to the pandemic, there will be no onsite registrations. If you have any questions regarding the 2022 meeting, please contact Courtney Murtaugh at meetings@naal-liturgy.org.
HOTEL
Sheraton Centre Toronto Hotel
123 Queen St W Suite 100
Toronto, ON, M5H 2M9
Canada
Room Rates
Single/Double: $139 CAD
Retired Rate: $109 CAD (please email Courtney if you wish to secure a room at the retired rate. Do not call the hotel.) There are 30 rooms in the retired block.
Canadian Occupancy Tax – 13% HST and 2.66% DMP
Complimentary Internet is included in the guest rooms.
2022 Registration Fees
Members                                Visitors
Early (pre November 20)          $345                                        $375
Late Registration                      $375                                        $395
THERE IS NO ONSITE REGISTRATION. YOU MUST REGISTER BEFORE DEPARTING FOR THE ANNUAL MEETING.
I'm looking forward to seeing you all in January!
Courtney Murtaugh, Meeting Manager
---
From Your Secretary: "The First Shall Be Last"
Our new meeting schedule begins in earnest in 2022.
Starting in 2022, our meetings will begin with on January 2 and conclude on January 5.
And denominational and interest-group pre-meetings will become post-meetings.
For those of you who are responsible for convening or making arrangements for these meetings, this is an advance reminder of this significant change in their scheduling.
Taylor W. Burton Edwards, Secretary
---
Treasurer
Our financial position remains strongly positive and little changed from one year ago. Our current total assets are also slightly higher than at the close of FY20 last June. Our net revenue for FY21 is currently positive, but I still expect that we will either break even or incur a small loss for the full fiscal year, as the revised FY21 budget projects.
In a  normal year, we would have collected approximately $2000 at the Berakah Banquet for distribution to a local charity. Since we did not meet in 2021, and there was no collection, the Academy Committee approved a $2000 donation to Feeding America as a means of addressing the hardships caused by winter storms and power outages in Texas that were very much in the news and in our prayers at the time of our meeting in March.
Your Academy Committee and I continue to review the fiscal outlook given remaining uncertainties about who may be able to attend the 2022 meeting in Toronto. We will keep you updated as we learn more.
Nathaniel Marx,Treasurer
---
Delegate for Membership
Due to Covid disruptions and with awareness that 2021 annual meeting would not proceed as usual in the circumstances of pandemic, we did not proceed with the regular review of membership applications that were submitted in early 2020 as the Membership Committee ordinarily does in summer and fall. However, all applications that were received in 2020 will be reviewed in the fall of 2021.
We are accepting new visitor applications until September 15, 2021 which is our usual application deadline. Application can be made from this page of our website: https://www.naal-liturgy.org/membership/visitor-status
If you would like to apply for membership, please visit the information page on NAAL website. There you will find a detailed description of the application process. Please do not forget to contact your seminar convener and one other NAAL member outside your seminar for the required two recommendation letters (the respective two forms are required) as per application guidelines. It is the responsibility of the applicant to secure both recommendation letters (to be submitted to the Delegate for Membership via the website) as well as to fill out the electronic application form and submit the picture. All components of the application are due by September 15, 2021 to receive full and timely consideration for the election to full membership at the annual meeting in January 2022.
More information about membership criteria, the application and recommendation forms are available here:
Please don't hesitate to email me with questions. I'm looking forward to see as many of you as possible at our next annual meeting in Toronto!
Kristine Suna-Koro, Delegate for Membership
---
Delegate for Seminars
The Emerging Scholars virtual symposium in January was well-attended, with 9 paper presentations and more than 40 people participating in conversations surrounding pandemic worship and social inequality in the discipline and beyond. Two of the papers have already been published in the Religions special issue, "Worship in a time of Pandemic: Fresh Possibilities and Troubling Inequalities," edited by Ed Foley. The special issue is open to all who would like to submit an essay on this topic for peer review. Instructions for submission and the essays already published may be found here:
My thanks to all who worked hard to bring this event to fruition, including our planning team, Sarah Mount Elewononi, Gerald Liu, Laura Steiner, David Williams, and Ed Foley.
Layla Karst and I have been making significant improvements to the way conveners' reports are submitted. There will now be only one pre-meeting and one post-meeting report to submit, and they will be available as web forms on the soon-to-be-complete webpage. Those reports will then be distributed automatically to the meeting manager, Delegate for Seminars, Proceedings editor, and webmaster, who will update your seminar's webpage to communicate our work better to visitors.
My thanks to Layla and to others who have tested or provided feedback on these forms.
Any convener who prefers to continue submitting by email to the Delegate for Seminars will be able to do so, but it is my hope that this will make it easier for new conveners to settle into their work. It's my privilege to work with all of you, and I look forward to our meeting in 2022.
Kimberly Hope Belcher, Delegate for Seminars
---
Past President
My primary duty as Past President concerns First-Time Visitors to the Annual Meeting: communicating with inquirers, deciding to accept or reject applications, allocating scholarship funds, and guiding new Visitors into their first Annual Meeting. People interested in being First-Time Visitors may find our FAQ webpage helpful.
The basic criteria for evaluating applications for First-Time Visitors align with those for Membership, that is, a fair expectation that the Visitor eventually would be eligible to join NAAL. The First-Time Visitor Application, which includes listing one's credentials and seminar interests, is due by September 15th which allows me time both to vet applications and work with a small Visitor Scholarship Committee (Past President, President, Treasurer), responding to those applicants seeking financial aid.
Bruce Morrill, Past President
---
From the Equity, Diversity, and Inclusion Committee
A significant part of the vision of our Academy President for our 2022 meeting is a plenary session regarding equity, diversity, and inclusion in the Academy.
Here is the recently updated version of our Equity, Diversity, and Inclusion statement:
As an ecumenical and inter-religious association of liturgical scholars, the pursuit of more equitable, diverse, and inclusive practices are core to our scholarship and membership. Our approach to liturgical scholarship includes critical liturgical reflection and examination of race, ethnicity, sexuality, gender, abilities, age, national origin, religious and ecclesial affiliation, political and theological commitment, marital/parental/domestic status, and more. We reject any individual or guild conduct that would limit or harm the diversity of scholarship and membership within the Academy.
The Academy's first gathering in 1973 followed the liturgical innovations of the Second Vatican Council (1962-65), and it blossomed alongside movements of liturgical renewal. More recently, the work of the Academy has engaged critical theories of postcolonialism, race, gender, sexuality, and class to name a few. Going forward, we aim to flourish with sustained attention to the array of sacramental and ritual experiences, and widen our focus upon equity, diversity, and the inclusion of all persons as cornerstone commitments to our scholarly and doxological work.
You may view this updated version on the NAAL website:
https://www.naal-liturgy.org/resources
---
Report from the Toronto Area Host Committee Meeting
We are in very good hands for our Toronto meeting with an active committee of six onsite in the Toronto area so far. The Academy Committee will continue to consult with our Toronto host committee in preparation for our site visit when that becomes possible later this year.
---
Jobs
If there are job openings at your institutions, please send these to the Secretary. An updated listing of current opportunities is on our website.
Seeking Your NAAL Photos and Video
If you have good photographs or video from recent NAAL meetings (2018-2020) and are willing to share these to help keep our website fresh and add to our upcoming new website please contact Taylor Burton Edwards. When you contact him, he will let you know how best to share your media resources.
Contact us
All Academy officers' email and other contact information is available on the officers page of our website.
---
Newsletters are distributed to all Academy Members via email.  To update your contact information, visit MyNAAL.